8 unique ways to announce your pregnancy
There's a little one on the way! This is such a special experience for yourself and your partner, and you wish to share the news as soon as you can. What's the best way to do this, you ask? We've put together a list of fun ways to announce your good news to your family, friends and colleagues.
Idea #1: Add a message to a baby gift
If you're visiting people with whom you'd love to surprise with your news, have a baby romper personalised with a hint, such as 'I love Grandma & Grandpa' or 'See you in November!'. Give the gift to the recipient(s) and just sit back and watch them take it in! We also have dummies, cuddly toys and baby hats which are perfect for this purpose.


Idea #2: Put together a baby gift box
If you'd like to go big, put together a gift box of baby items, such as the romper featuring the announcement, the dummy, the cuddly toy and an ultrasound picture. Put it all together in one of our decorative children's suitcases (a fun baby room item!) or sweet toy storage bags for the perfect finishing touch.
Idea #6: A message on a magic mug
The magic mug is the perfect tool for revealing a surprise! The magic mug has a black coating, which disappears when a hot liquid is poured in, revealing the design beneath. It's such a fun way to tell the grandparents-to-be that you have a little one on the way while enjoying a nice cuppa with them. Upload an ultrasound photo and add the text of your choice. They'll be overjoyed!
Create a magic mug >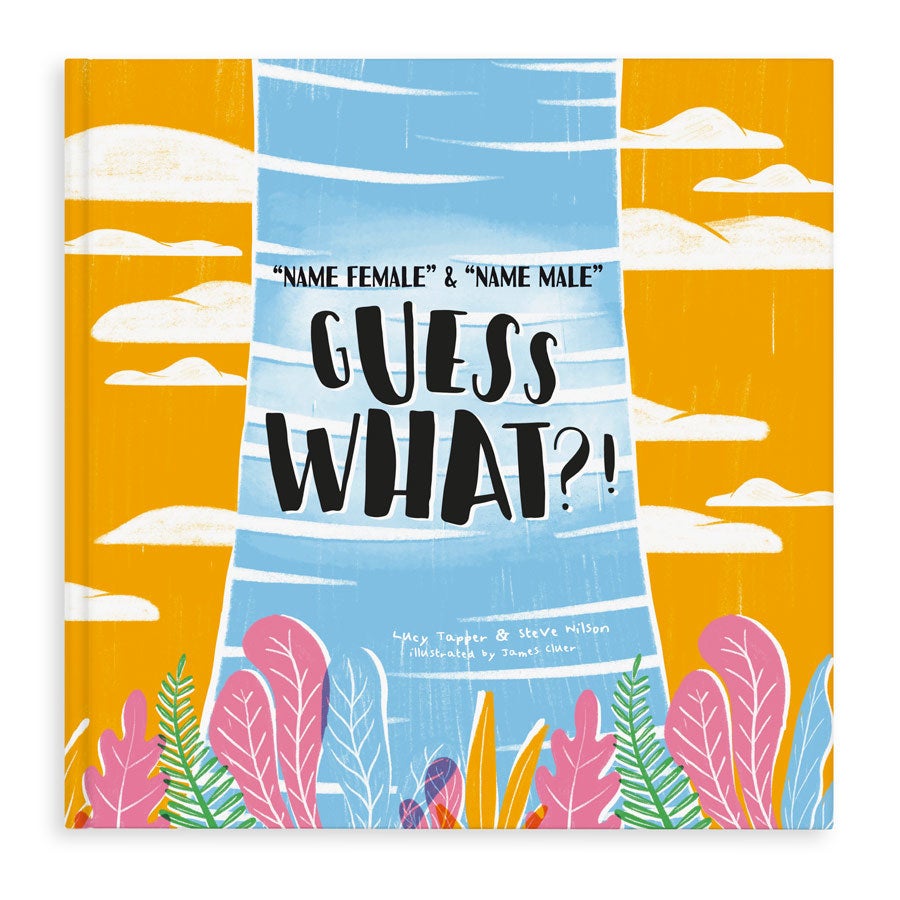 Idea #7: Guess what?!
If you have a little one on the way and are looking for a truly unique way to tell the grandparents, auntie(s) and/or uncle(s) to be, this book is perfect! You can personalise the book with the recipient's names, making it not only an exciting way to announce your news, but a wonderful keepsake, too. Once the baby has been born, their name, date of birth, time of birth and weight can be added. The perfect gift for grandparents, auntie(s) and/or uncle(s) to be!
Check out the Guess what?! book >