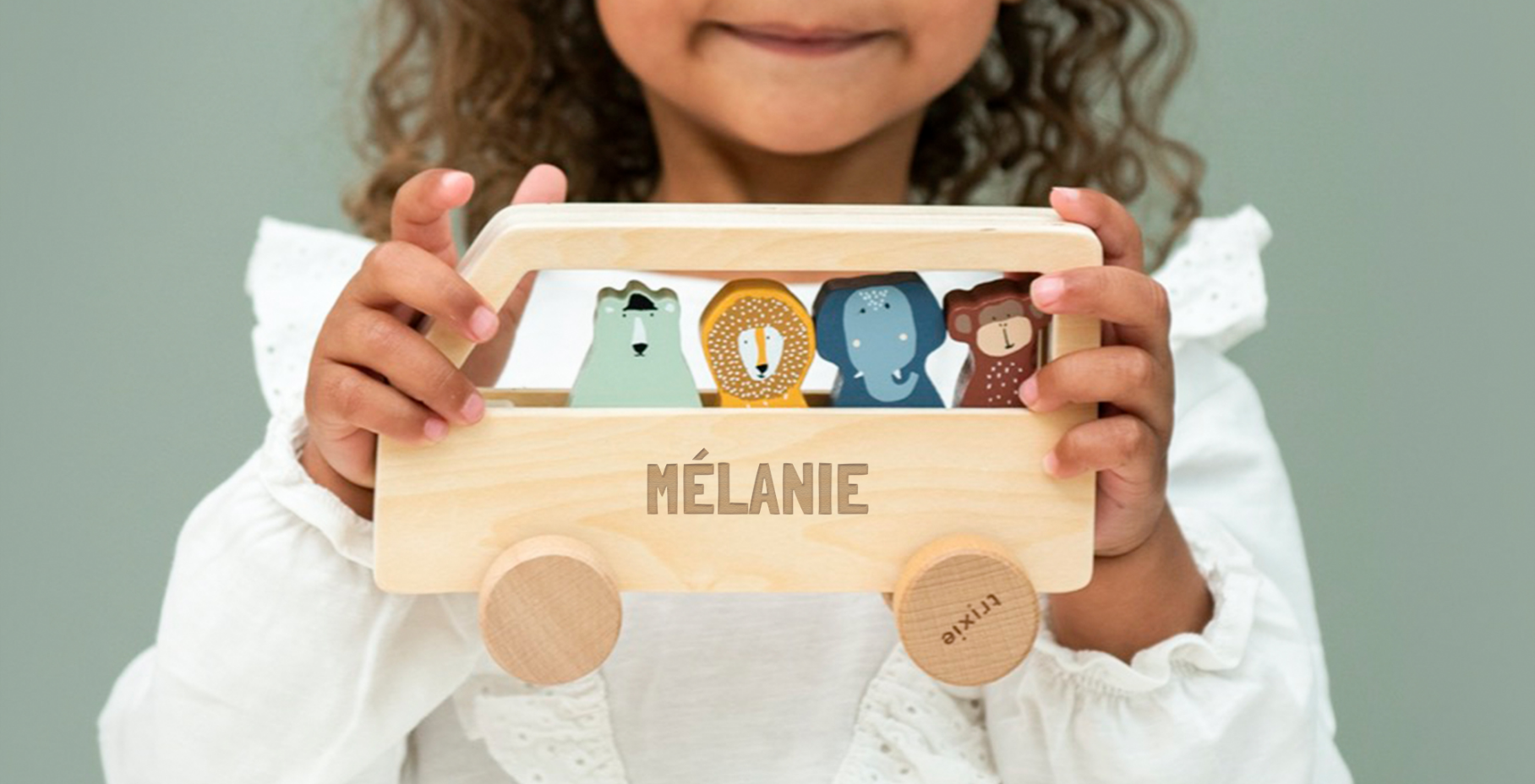 Personalised toys and party accessories
Personalised toys, games and party supplies
Toys and games have always been the favourite types of gifts for children of all ages! Toys allow them to let their imagination run wild, create fantastic stories and worlds in which to experience adventures.
On occasions such as Christmas or a birthday, children will often expect to receive a toy or game that they can play with after school and in their free time.
Why not go for a personalised toy or game? This way the recipient will know it was created especially for them!
You can customise your toy in various ways, for example with a photo of the birthday boy or girl, their name and / or a text.
The best personalised toys for older children
If you're interested in buying a toy or game but are struggling to choose, look no further. We've compiled a list of our most popular toys for you! These gifts have made many children happy all over the world, surprising them with a unique gift made especially for them.
Personalised puzzles: Personalised with a photo or photo collage, a design and/or a name.
Board games: The best games for children and adults in a personalised boardgame set!
Football: For children who are in to sports or who like to cheer on their favourite team, personalised with their name.
The best personalised toys for younger children
Toys are a fantastic way for children to express themselves and let off steam in a healthy and educational way. At YourSurprise, you can customise a toy for the little ones, too!
Among the most popular toys are our wooden toys, such as the wooden bike or tricycle as well as our wide selection of soft customised plush toys. From XXL teddy bears to bunnies as good night companions, there is something for everyone!
And to decorate their bedroom or playroom, a cute children's armchair, personalised with their name.
Personalised party supplies
If you're throwing a party for one of your kid's birthdays, but need something extra special for that perfect finishing touch?
Your little one will be so happy to have such an attentive mum, dad and/or guardian.
If you plan to play party games, you may want to consider rewarding attendees with a trophy or personalised medal, so they can take it home and look back at all the fun they had at the party.
Children always love blowing bubbles, creating a magical and festive atmosphere, and our personalised pencil sets make a wonderful arty gift for everyone. You could even organise a drawing competition and reward the children with their own medal and pencil sets!